Ingredient & Product Handling Equipment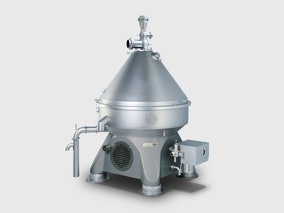 GEA supplies ingredient handling equipment for food processing applications for meat, poultry, fish, seafood, oils and fats, fruit, vegetables, dairy products, bread, confectionery and food ingredients. Range of ingredient handling equipment includes many products: milk skimming, dairy and pharmaceutical separators; vibratory conveyors for fragile powders, granules and pellets; stacking and handling systems for crackers and bakery goods; dust filters; milling and grinding equipment; and much more.
See the Ingredient & Product Handling Equipment page on this company's website.
Types of Ingredient & Product Handling Equipment
Dry Product Feeders
Dust Collection
Magnetic Separators
Milling & Grinding Equipment
Processing Conveyors/Conveyance
Processing Stackers/Destackers