Rigid container closing equipment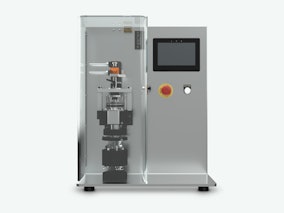 The Integra Laboratory Crimper is a small vial crimper that is designed for development, pre-clinical, clinical, pilot and compounding pharmacy operations. Available in four configurations, the Integra can meet small batch size needs assuring the best possible seal integrity. The Integra uses the same proven three spinning roller sealing head design as the standard PW Westcapper®. Now, a servo driven actuator will bring the sealing head to the vial and utilize a load cell to accurately provide proper sealing pressure. This functionality provides a quality seal despite variations in vial height.
See the Rigid container closing equipment page on this company's website.
Types of Rigid container closing equipment
Package Types:
Ampoule or Vial