Food & Dry Ingredient Handling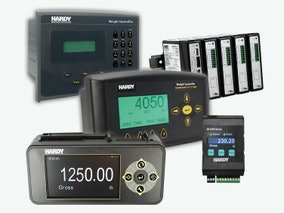 Hardy offers a wide range of industrial weighing Instruments, processors and controllers used in conjunction with weighing systems such as weight controllers, rate controllers, weight processors, weight indicators, weighing terminals and more. Weight controllers use WAVERSAVER® to eliminate the effects of vibration on the weight signal, C2® to allow electronic calibration of the weighing system, and Integrated Technician® for system diagnostics and troubleshooting.
See the Food & Dry Ingredient Handling page on this company's website.
Types of Food & Dry Ingredient Handling
Bulk Handling & Weighing Equipment
Features:
Dry process

Entry-level/budget models available

IIoT ready

Wet process