Food & Beverage Processing Equipment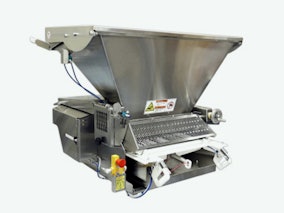 Hinds-Bock Corp. supplies the food processing and baking market with a wide range of industrial depositing, filling and related transfer pump systems. Hinds-Bock also specializes in specialty and custom-designed filling and depositing food equipment solutions. Hinds-Bock multi piston tabletop batter depositors are the answer for bakers with limited space. Handling all batters with gentle care, they maintain the integrity of quality products.
See the Food & Beverage Processing Equipment page on this company's website.
Types of Food & Beverage Processing Equipment
Depositors
Injectors & Vacuum Stuffers