Pre-made Bag Loading & Sealing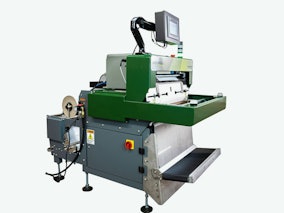 SwiftPack is an automatic bagging machine for premade bags, designed for the packaging, shipping and retail industry. The SwiftPack handles a range of packaging materials and sizes simultaneously, including fanfold in-a-box and roll-on bags, up to 22-in. wide. At 900 bags per hour, SwiftPack can reduce manual bagging labor costs by 75% while cutting production time in half. With next-in-line label printing, the SwiftPack scans, prints, and labels the packaging for you, without the need for queueing.
See the Pre-made Bag Loading & Sealing page on this company's website.
Types of Pre-made Bag Loading & Sealing
Bag/Pouch Sealing Equipment