Packaging Inspection Equipment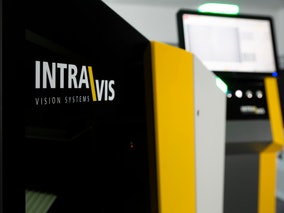 INTRAVIS makes vision systems for the inspection of plastic bottles and containers, caps, preforms, decorated/labeled packages, and barrier presence. Products include the PREMON, a preform monitoring system and the LayerWatcher, designed to simplify and accelerate the inspection of barrier layers in PET preforms. Other systems include INTRAVIS' CapWatcher series for closure inspection and the SleeveWatcher, exclusively designed for inspecting sleeve labels.
See the Packaging Inspection Equipment page on this company's website.
Types of Packaging Inspection Equipment
Vision Inspection Systems
Package Types:
Bottle or Jar

Cup, Bowl or Tub

Pail