Food & Beverage Processing Equipment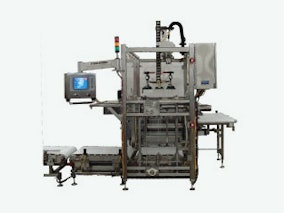 Ivarson's butter, margarine and cheese production equipment includes cheese block cutters, pumps, butter extruders, continuous butter churns and complete bulk packaging lines for solid and semi-liquid products, as well as fat blending, mixing and extruding machines, wax and cheese moulds, and specialized equipment for food processing transport applications as well as margarine, shortening, and edible oil processing equipment. Featured machines include the Ivarson 640 Cutter, designed specifically for feeding today's high output cheese cutting, slicing and shred lines with simplicity and sanitation in mind. In addition to its original Ivarson machinery product line, the company also represents ALPMA, Benhil, Bock & Sohn, Paramelt, Rothenburg, and WAL equipment.
See the Food & Beverage Processing Equipment page on this company's website.
Types of Food & Beverage Processing Equipment
Food & Beverage Accessories & Components
Forming & Extruding Equipment
Injectors & Vacuum Stuffers
Mixing & Blending Equipment
Raw Material Preparation Equipment
Slicing, Dicing, Cutting & Shredding Equipment
Features:
Automatic

Dairy 3A

Semi-automatic

Washdown (wet)

Wet