Controls, Software & Components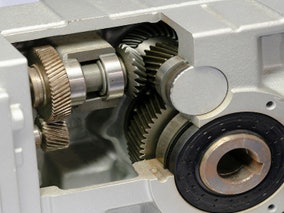 J.H. Foster equips industrial facilities with controls, electrical components, pneumatic actuators and grippers and related equipment. Product line includes electric actuators, electrical control panels, gear boxes, PLC, HMI, servo reducers, servo and stepper drivers. Photoelectric sensors come in LED, laser and fiber optic configurations and are available in beam-break and beam-make versions with a variety of sensing models. Pneumatic actuators work together with grippers to clamp parts and tools in place as actuators work during automation processes in manufacturing, such as material transfer, pick and place and indexing. J.H. Foster also supplies vacuum cups and generators as well as assorted automation accessories and components for all pneumatic applications.
See the Controls, Software & Components page on this company's website.
Types of Controls, Software & Components
Controllers & I/O
Drives & Motion Controls
Instrumentation, Sensors & Actuators
Machine & Electrical Components
Motors, Encoders & Gearboxes
Network Components
Operator Interfaces/HMI
Pneumatics, Vacuum & Hydraulics
Safety Components
Features:
Explosion-proof

Washdown (wet)