Utilities & Ventilation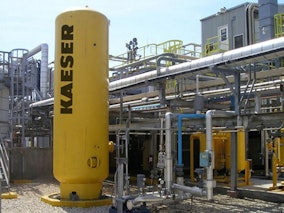 A specialist in industrial air systems, Kaeser offers a comprehensive line of compressed air products. Kaeser supplies industrial electric screw compressors, portable gasoline and diesel rotary screw compressors, rotary lobe and screw blowers, compressed air tanks, compressed air boosters and vacuum packages. Kaeser also provides a range of air treatment and other system components including piping and controls. Kaeser's compressed air system products are designed to work together to achieve maximum efficiency, reliability and optimum performance.
See the Utilities & Ventilation page on this company's website.
Types of Utilities & Ventilation
Air Compressors & Blowers