Pre-made Bag Loading & Sealing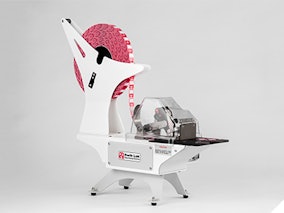 In addition to supplying resin-based bag closures, Kwik Lok supplies automatic and semi-automatic machines to apply closures to bags. Featured machines include the Kwik Lok® 865 Automatic Bag Closing Machine, which closes packages using bag closures and Striplok® bag closure-labels. Equipped with variable speed control for closing up to 80 packages/min., the 865 will close any package width without adjustment and will adapt to most automatic bagging operations on the market.
See the Pre-made Bag Loading & Sealing page on this company's website.
Types of Pre-made Bag Loading & Sealing
Features:
Automatic

Clip closure

Manual

Semi-automatic
Package Types:
Bag