Case Packing Equipment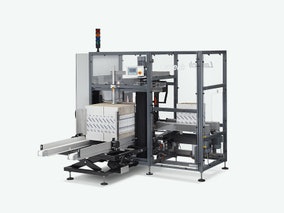 Lantech manufactures a wide range of case erecting and case sealing equipment. Case erector models include the C-2000, a customizable system that forms up to 25 cases per minute and accommodates larger case sizes. The C-1000 erects up to 30 square cases per minute. Lantech also offers case sealers handling all types of flutes, double wall and single wall formats, as well as most common case sizes for random, tape-only and customized applications.
See the Case Packing Equipment page on this company's website.
Types of Case Packing Equipment
Case or Tray Erectors & Formers
Case Sealers
Package Types:
Lined Case