Food Processing Equipment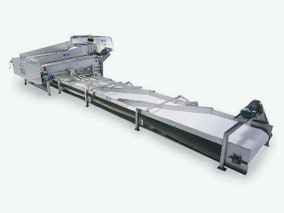 Layton manufactures food processing equipment including graders and de-stemmers, as well as other machines. Layton/Welliver diameter roll size potato grader offers smooth, uninterrupted grading, operating at speeds up to 84,000 lb/hour. The Layton Hex tube feeder/spreader for raw potato handling removes water and fine material while efficiently feeding the full width and evening out the product flow to prevent surges. Layton's frozen blueberry de-stemmer removes 99.9% of the stems from frozen blueberries.
See the Food Processing Equipment page on this company's website.
Types of Food Processing Equipment
Grading & Sorting Equipment
Raw Material Preparation Equipment