Food & Dry Ingredient Handling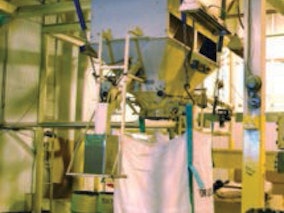 Magnum Systems supplies a range of bulk handling and weighing equipment for dry product as well as dry product feeders for the food and processing industries. Magnum has developed gravity net weight scale systems for applications such as filling bags from 25 pounds to two tons in peanut processing. Dry product feeders solutions enable the metering and feeding of dry bulk materials at razor-sharp precision into a convey line, hopper, mixer or other process. Magnum offers volumetric, loss-in-weight, gravimetric and vibratory feeding systems for processing.
See the Food & Dry Ingredient Handling page on this company's website.
Types of Food & Dry Ingredient Handling
Bulk Handling & Weighing Equipment
Dry Product Feeders