Pre-made Bag Loading & Sealing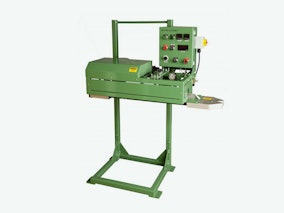 Magnum Systems partners with top manufacturing vendors to provide bag closing devices with open mouth bag systems ranging from sewing heads, to hot air sealers (both crimping and band sealers), to pinch bottom, open mouth (PBOM) glue sealers, to plastic inner liner sealers (PILS) which seal bags with poly inner and paper outer structures. Magnum Systems also offers a variety of downstream bag handling accessories to integrate with all of its bagging equipment, including sealing conveyors, bag flatteners, bag turners and more.
See the Pre-made Bag Loading & Sealing page on this company's website.
Types of Pre-made Bag Loading & Sealing
Bag Closing Equipment
Bag Sewing Equipment