Food & Beverage Processing Equipment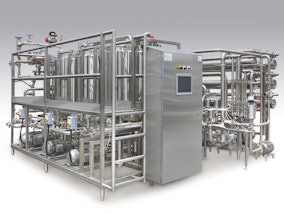 Membrane Process & Controls has decades of experience designing, fabricating, automating and installing engineered-to-order stainless steel process equipment solutions for the food and beverage industry. Specializing in liquid process equipment, MP&C offers a full range of solutions including tanks, ASME pressure vessels, skids, membrane filtration systems, process piping, as well as controls and automation. MP&C also offers other products, ranging from individual fabricated components to installed, turn-key complete process solutions.
See the Food & Beverage Processing Equipment page on this company's website.
Types of Food & Beverage Processing Equipment
Filtration Equipment
Mixing & Blending Equipment
Pumps, Valves, Fittings & Piping
Tanks, Vessels & Kettles