Food Processing Equipment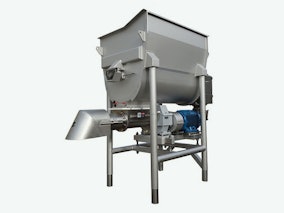 Mepaco supplies a range of industrial cookers, mixers, mixer-grinders, grinders, pumps and vacuum stuffers used in meat and poultry, seafood, dough, pet food and other food processing applications. Featured in the Mepaco product line are Mixer Grinders, engineered to produce consistent and repeatable products with units ranging from a 1000 lb to 8000 lb capacity.
See the Food Processing Equipment page on this company's website.
Types of Food Processing Equipment
Injectors & Vacuum Stuffers
Mixing & Blending Equipment
Slicing, Dicing, Cutting & Shredding Equipment