Capsules, Tablets & Soft Gelatin Equipment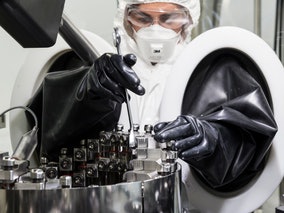 MG America's line of capsule fillers and tablet presses includes the PLANETA 200 capsule filler, a continuous motion machine for high production volumes. Capable of speeds up on 200,000 capsules/hour, the PLANETA 200 can fill powders, pellets, micro-tablets, tablets, liquids, and capsule-in-capsule, among other formats. The machine's modular design features two removable dosing stations that can accommodate different dosing units. The PLANETA 200 is available with automatic statistical in-process control system integrated into the machine, 100% NETT weight control system or the 100% MultiNETT weight control system, which is capable of monitoring and controlling each component in a capsule – a useful feature for combination products.
See the Capsules, Tablets & Soft Gelatin Equipment page on this company's website.
Types of Capsules, Tablets & Soft Gelatin Equipment
Capsule Filling & Sealing Machines
Tablet Manufacturing Equipment
Features:
Entry-level/budget models available