Case Packing Equipment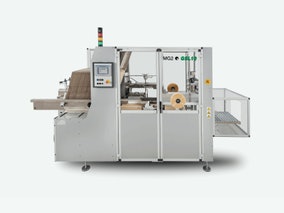 MG America distributes case packing equipment including side-load and top-load case packers as well as a case packer/palletizer monobloc system. MG2 GSL10 is a compact, side-load case-packer designed to pack cartons inside a corrugated shipper at rates up to 10 cases/min. Case packers come with print-and-apply labeler, case rotation at out-feed, and checkweigher options as optional add-ons. GTL30 is a compact, top-load case packer that is serialization/aggregation ready, with FIFO verification and code aggregation of products inside the shipper possible.
See the Case Packing Equipment page on this company's website.
Types of Case Packing Equipment
Case or Tray Erect/Load/Seal (Integrated)
Case or Tray Erectors & Formers
Features:
Auto load

Automatic

Bottom load

Horizontal/End/Side Load

Robotic

Robotic loading

Semi-automatic

Vertical/Top/drop load
Package Types:
Carton (Folding)