Pre-made Bag Loading & Sealing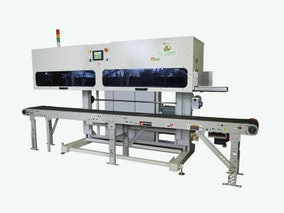 Miller Weldmaster manufactures pre-made bag sealing equipment designed to be easily integrated into new or existing packaging lines. Commercial bag sealer machines are digitally controlled for fast production start-up and include a quick change folding system that delivers precise, consistent results while eliminating the need for glue, hot melt and adhesive consumables. Featured systems include the PS400, Miller Weldmaster's fastest packaging bagging machine. Designed as an efficient and streamlined bag closing system, this machine can be easily integrated into an automated bag closing line and/or a manual feed system sealing bags with a pinch or a double-fold seal.
See the Pre-made Bag Loading & Sealing page on this company's website.
Types of Pre-made Bag Loading & Sealing
Bag/Pouch Sealing Equipment