Controls, Software & Components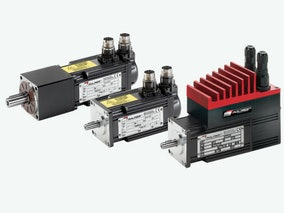 Motors are used in a variety of packaging, packing, bottling, palletizing, stacking and wrapping operations where compact design, precise movement, and resistance are required at the right speed with easy programming. Motors can be flexibly programmed and customised to control speed and power with extreme accuracy. DR Series provides all-in-one products: an integrated drive, which allows controlling speed and torque, and an integrated connectivity module, supporting the most common field-buses: CanOpen, Modbus, Ethercat, Ethernet/IP, Profinet e Powerlink.
See the Controls, Software & Components page on this company's website.
Types of Controls, Software & Components
Controllers & I/O
Drives & Motion Controls
Motors, Encoders & Gearboxes