Food & Dry Ingredient Handling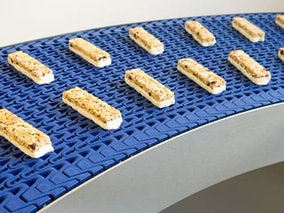 mk North America's line of stainless steel food grade conveyors, CleanMove, are the perfect fit for most food processing and handling applications. CleanMove conveyors come in three different sanitary levels to provide the most cost effective solution for your food or beverage processing or packaging application. Plus, within each level we offer a variety of different conveying platforms. Flat top chain conveyors are popular in the bottling industry, while the meat industry prefers plastic modular belt conveyors. Belt conveyors come in a wide variety of styles, including positive drives and horizontal-incline units.
See the Food & Dry Ingredient Handling page on this company's website.
Types of Food & Dry Ingredient Handling
Processing Conveyors/Conveyance
Features:
Automatic

Dry process

Hygienic (low-moisture)

Manual

Semi-automatic

Washdown (wet)

Wet process