Food & Dry Ingredient Handling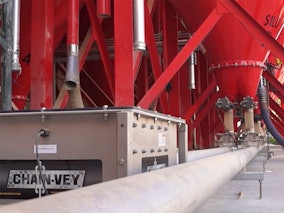 Drag chain, disc and tube conveyors from Modern Process Equipment are used to gently and efficiently convey products such as coffee beans, pet food, corn flakes, bakery ingredients, malts and grains and chemicals throughout a processing operation with minimum breakage or degradation. Chain-Vey tube drag conveyors (also called tubular drag conveyors or disc conveyors) are completely customizable conveyor systems, built to each user's specific needs. Large scale food and bulk solids producers choose Chain-Vey for transporting across large spaces, between floors, or even between buildings while protecting their products from degradation, separation, sifting, and exposure to the elements.
See the Food & Dry Ingredient Handling page on this company's website.
Types of Food & Dry Ingredient Handling
Processing Conveyors/Conveyance