Food & Beverage Processing Equipment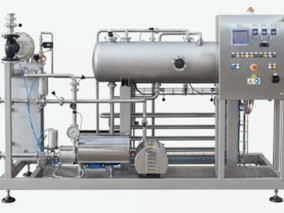 Mojonnier is a leading supplier of liquid processing equipment, focused on providing high-quality equipment for the beer, soft drink, and dairy industries. They offer a comprehensive range of equipment, including syrup room equipment, flash pasteurizer units, tunnel pasteurizers, sugar dissolver systems, and related equipment. Syrup room equipment is designed to accurately measure and mix syrups, ensuring that the right amount of ingredients is used every time. Their flash pasteurizer units and tunnel pasteurizers are designed to help clients meet regulatory requirements while preserving the flavor and quality of their products. Mojonnier's range of sugar dissolver systems and related equipment is also designed to streamline the beverage processing process, making it faster, more efficient, and more cost-effective.
See the Food & Beverage Processing Equipment page on this company's website.
Types of Food & Beverage Processing Equipment
Chillers, Freezers & Cooling Equipment
Heat Exchangers
Liquid Processing Components
Mixing & Blending Equipment
Tanks, Vessels & Kettles