Food Processing Equipment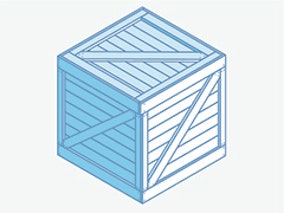 North Star Engineered Products supplies complete processing systems for fresh cut vegetables as well as specialty cutting and peeling equipment and industrial centrifuges. Highlights from the NSEP line include the Maestro Wedger cutting system, a high output fruit and vegetable cutting system capable of cutting up to 100 pieces per minute. The Melonium Dicer cuts melon halves into perfect random chunks to give the final product that "hand cut" appearance. North Star also produces peelers for citrus, apples, watermelons and fruit.
See the Food Processing Equipment page on this company's website.
Types of Food Processing Equipment
Centrifuges & Separators
Raw Material Preparation Equipment
Slicing, Dicing, Cutting & Shredding Equipment