Pre-made Bag Loading & Sealing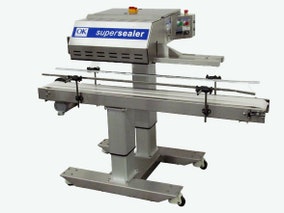 OKI's band sealers and hot air sealers utilize Teflon bands to continuously seal a wide range of bag materials. Designed to efficiently runs at high speeds, they are available in painted or stainless steel versions. With their proven band sealing technology and operator friendly controls, these sealers of pre-made bags are designed for demanding applications.
See the Pre-made Bag Loading & Sealing page on this company's website.
Types of Pre-made Bag Loading & Sealing
Bag/Pouch Sealing Equipment
Features:
Adhesive

Heat seal

Liquids

Powder

Rotary

Semi-automatic

Stand-up pouch

Tool-less changeover

Washdown (wet)