Packaging Inspection Equipment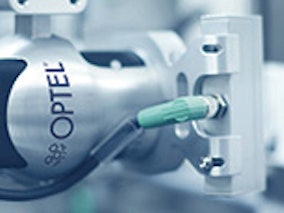 Optel supplies machine vision systems for the pharmaceutical industry, designed to ensure quality and safety. Offering more than 60 features for inspection categories, Optel's equipment covers product inspection (unit dimensions, shape, color, etc.), packaging inspection (integrity, seal, inserts, cap and tamper-evident seals), as well as labeling and printing (label presence, orientation, print positioning and quality, etc.) Featured systems include OPTEL's InspectProof, a flexible automated vision system that provides extensive inspection of labels, cartons, trays, devices and cases at rates of up to 2,000 ppm.
See the Packaging Inspection Equipment page on this company's website.
Types of Packaging Inspection Equipment
Cap, Lid & Flap Detection
Package Integrity Testing
Vision Inspection Systems
Package Types:
Ampoule or Vial

Blister for Tablets

Bottle or Jar

Tray