Controls, Software & Components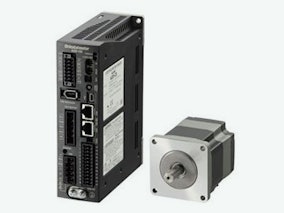 Oriental Motor specializes in stepper motors, actuators, brushless DC motors, servo motors, AC motors and gear motors, linear actuators, rotary actuators, network products, cooling fans and centrifugal blowers. Motors and actuators are used for motion applications ranging from precision conveying (i.e., product positioning, line acceleration) linear motion (i.e., product pushing and positioning applications) to rotational applications (i.e., index table movement, material agitation, robotic arm operation). Featured products include the AlphaStep closed loop control systems, designed to perform accurate positioning operations with ease. The AlphaStep features a unique control system combining the benefits of open loop and closed loop control.
See the Controls, Software & Components page on this company's website.
Types of Controls, Software & Components
Drives & Motion Controls
Instrumentation, Sensors & Actuators
Motors, Encoders & Gearboxes
Features:
Explosion-proof

Washdown (wet)