Pre-made Bag Loading & Sealing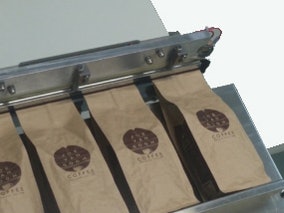 Packaging Aids offers impulse bar, continuous band sealers, vacuum sealers, as well as vacuum sealers and industrial chamber vacuum sealers. Designed for entry-level packagers, Packaging Aids brand supplies highly versatile impulse bar sealers and Audion brand continuous band sealers for poly bags, stand-up pouches, and flat bags. Packaging Aids brand vacuum sealers work by removing the air in a bag prior to sealing for extending product shelf life, reducing package volume, and protecting items from corrosion. PAC manufactures an extensive line of industrial vacuum packaging machines, specializing in industrial nozzle vacuum sealers that are designed to meet the needs of the most demanding industries. We also manufacture a full line of industrial chamber vacuum sealers, ranging in size from tabletop models to larger high production vacuum packing machines.
See the Pre-made Bag Loading & Sealing page on this company's website.
Types of Pre-made Bag Loading & Sealing
Bag Closing Equipment
Bag Loading, Filling & Sealing
Bag/Pouch Sealing Equipment
Vacuum Packaging
Features:
Adhesive

Automatic

Controlled atmosphere packaging

Entry-level/budget models available

Heat seal

Hygienic (low-moisture)

Liquids

Manual

Modified atmosphere packaging

Powder

Semi-automatic

Stand-up pouch

Tool-less changeover

Vacuum packaging

Zipper
Package Types:
Bag

Pouch

Stand-up Pouch

Vacuum Shrink Pack