Specialty Display Packaging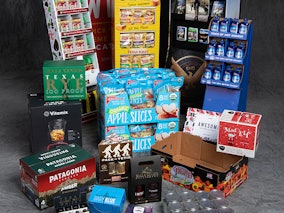 Packaging Corp. of America (PCA) supplies retail and display packaging including corrugated point-of-purchase (POP) displays, point-of-sale (POS) packaging and retail ready packaging. To help their customers stand out in the crowded marketplace, PCA begins with a point-of-purchase or point-of-sale strategy that is smart, distinctive and visible. PCA helps customer products get noticed by designing and manufacturing retail packaging and displays that are unique and engaging. Eight creative design centers and more than 100 highly talented designers and support personnel stand ready to work with customers from concept to market launch.
See the Specialty Display Packaging page on this company's website.
Types of Specialty Display Packaging
Point of Purchase (POP) Display