Package Forming Equipment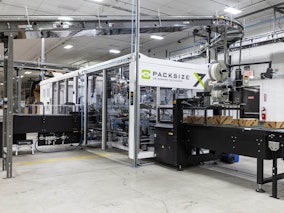 The M series of box-making machines combines speed and versatility to provide On Demand Packaging® solutions across any industry. The EM7 is a robust right-sized packaging system that delivers the highest reliability for the most complex, custom box-making needs. EM7 can help companies achieve supply chain efficiencies, greater warehouse space, fewer product damages, and minimized void fill.
See the Package Forming Equipment page on this company's website.
Types of Package Forming Equipment