Pre-made Bag Loading & Sealing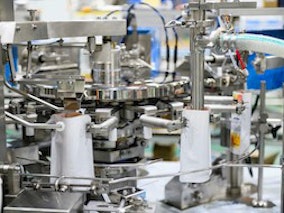 PACRAFT American supplies horizontal fill and seal machines for packaging dry, liquid, and moist products into pre-made bags. Systems offer single and dual lane output for pouches of various sizes. PACRAFT's line includes machines offering additional capabilities for retort pouches, pouches with fitments and twin packs. Featured machines include the TT-8D-N, capable of handling a variety of pouch styIes from fIat to standup, and press-to-cIose or sIider styIe zippers. The TT-8DW-N duplex machine is designed to handle small to medium size pouches that require faster production rates. Manufactured with the same pouch handling flexibility as the TT-8D-N, this machine is both versatile and dependable.
See the Pre-made Bag Loading & Sealing page on this company's website.
Types of Pre-made Bag Loading & Sealing
Bag Loading, Filling & Sealing
Bag/Pouch Sealing Equipment
Vacuum Packaging
Features:
Automatic

Clip closure

Entry-level/budget models available

Fitment

Heat seal

Hygienic (low-moisture)

Intermittent motion

Liquids

Modified atmosphere packaging

Multi-lane

Powder

Rotary

Semi-automatic

Stand-up pouch

Tri-seal bags

Two-stage filling

Vacuum packaging

Washdown (wet)

Zipper
Package Types:
Pouch

Stand-up Pouch

Vacuum Shrink Pack