Food & Beverage Processing Equipment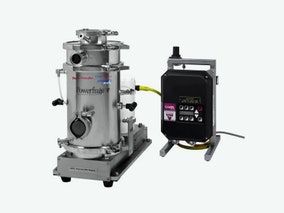 Pneumatic Scale Angelus centrifuge machine product line serves the biotechnology industry with scalable solutions for cell separation and harvesting, utilizing disposable and non-disposable products. This line also has applications with small particle separation in the chemical industry. Among these systems is the CARR Powerfuge® and Viafuge® Separation Systems, with separating forces up to 20,000 x G, supplied with automatic CIP and SIP to allow for a complete aseptic processing. Optional hazardous duty (Class 1, Div 1) configurations are available.
See the Food & Beverage Processing Equipment page on this company's website.
Types of Food & Beverage Processing Equipment