Food Processing Equipment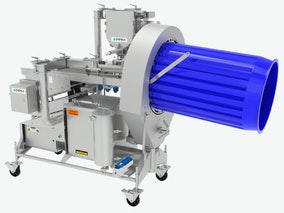 PPM's wide range of food processing equipment includes FlavorWright, an all-in-one flavor seasoning and on-machine coating system for processed food applications. PPM's range of fully automated, continuous oil fryers includes the patented Rotary Snack Fryer. In addition, PPM manufactures a variety of dry powder and liquid application systems for applying oils, powders, slurry mixtures or particulates inside tumbling drums.
See the Food Processing Equipment page on this company's website.
Types of Food Processing Equipment
Coating, Enrobing, Seasoning & Decorating Machines
Food Processing Accessories & Components
Grading & Sorting Equipment
Mixing & Blending Equipment
Ovens, Dryers & Fryers
Raw Material Preparation Equipment
Features:
Automatic

IIoT ready

Washdown (wet)