Packaging Inspection Equipment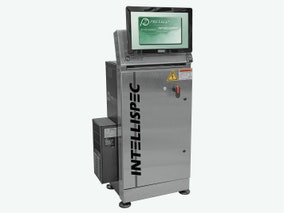 Pressco's INTELLISPEC platform provides high-speed inspection of various packaging components such as preforms, empty bottles, filled bottles and closures. The modular system architecture allows for multiple distributed inspection points, all controlled from a single processor. Pressco systems inspect parts at line speeds in excess of 3,000/minute.
See the Packaging Inspection Equipment page on this company's website.
Types of Packaging Inspection Equipment
Fill Level Inspection
Vision Inspection Systems
Features:
Automatic

Online

Semi-automatic
Package Types:
Bottle or Jar

Can or Canister

Cup, Bowl or Tub