Food & Beverage Processing Equipment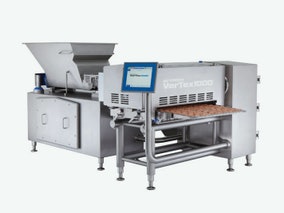 Provisur Technologies a wide range of commercial meat processing equipment designed to ensure more throughput, performance and increased value for our customers. Provisur supplies meat processing equipment including: defrosting; marinating, tendering and injecting; food grinders and mixers; separation equipment; food forming equipment; frying, cooking and smoking systems; meat sizing equipment; form pressers; slicing; freezing equipment; and Hoegger® brand continuous CookChill systems. Most of Provisur's equipment can also be integrated into fully automated production lines.
See the Food & Beverage Processing Equipment page on this company's website.
Types of Food & Beverage Processing Equipment
Chillers, Freezers & Cooling Equipment
Forming & Extruding Equipment
Grading & Sorting Equipment
Mixing & Blending Equipment
Ovens, Dryers & Fryers
Raw Material Preparation Equipment
Slicing, Dicing, Cutting & Shredding Equipment
Features:
Aseptic

Automatic

Hygienic (low-moisture)

Semi-automatic

Washdown (wet)

Wet