Food Processing Equipment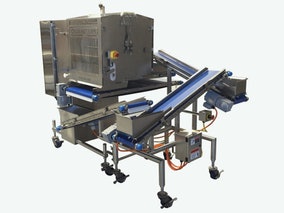 Quantum Technical Services manufactures food processing equipment including high-speed, automated target sauce applicators, waterfall and target topping applicators, granular applicators, and slicer-applicators. Primarily used in the pizza, ready meal, and bakery industries, topping equipment is engineered to apply sauce, cheese, IQF ingredients, streusel, crumb, dry ingredients, and other ingredients.
See the Food Processing Equipment page on this company's website.
Types of Food Processing Equipment
Depositors
Slicing, Dicing, Cutting & Shredding Equipment
Features:
Entry-level/budget models available