Packaging Inspection Equipment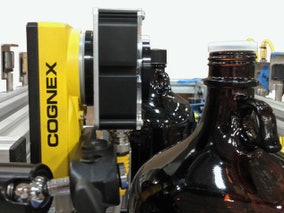 Remtec's continuous and intermittent motion product vision inspection systems run at rates up to 200 per minute. Applications include bottle inspection. Robotic vision inspection technology offers businesses of all sizes a dependable solution for quality control issues. Innovative robotic vision inspection technology also offers the advantage of increasing productivity through optimized process up time, elimination of quality slips, and reduced rework. Robotic vision inspection systems are adaptable as product designs change over time.
See the Packaging Inspection Equipment page on this company's website.
Types of Packaging Inspection Equipment
Cap, Lid & Flap Detection
Fill Level Inspection
Vision Inspection Systems
Features:
Automatic

Entry-level/budget models available

Offline

Online
Package Types:
Ampoule or Vial

Bag

Blister Pack (Retail)

Bottle or Jar

Brick Pack (Laminate)

Can or Canister

Carton (Folding)

Carton (Gabletop)

Cartridge

Chub Pack

Clamshell

Cup, Bowl or Tub

Drum

Flow Wrap

Keg or Cask

Large Bag

Lined Case

Overwrap

Pail

Portion Pack Cup

Pouch

Sachet

Sleeve

Stand-up Pouch

Stick Pack

Thermoformed Semi-rigid Pack

Thermoformed Vacuum Pack

Tray

Tube (Flexible)

Vacuum Skin Pack