Food & Dry Ingredient Handling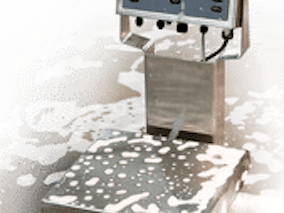 Rice Lake offers a comprehensive selection of weighing equipment for food production applications. From grain weighing and feed management to food processing and portioning, Rice Lake's range of products – including truck scales, floor scales, bench scales, balances, forklift scales, platform scales and conveyor scales – are designed for efficiency, accuracy, quality and compliance. With several products available for heavy washdown environments, essential in produce, meat and poultry processing, Rice Lake solutions help manufacturers keep operations within sanitary requirements.
See the Food & Dry Ingredient Handling page on this company's website.
Types of Food & Dry Ingredient Handling
Bulk Handling & Weighing Equipment
Features:
Aseptic

Automatic

Dairy 3A

Dry process

Hygienic (low-moisture)

Manual

Pilot/lab

Semi-automatic

Wet process