Food Processing Equipment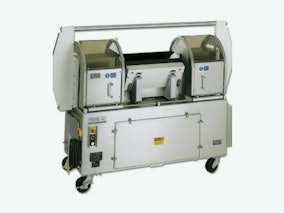 Ross is known for its wide range of proven processing and packaging solutions, including its line of meat tenderizers, antimicrobial intervention systems, chilling and freezing equipment, formers and presses, slicers, macerators and related equipment. Ross Industries also distributes processing equipment from Marelec Food Technologies, Magurit, EBAKI (DIMAQ XXI S.L.) and Pujolàs.
See the Food Processing Equipment page on this company's website.
Types of Food Processing Equipment
Chillers, Freezers & Cooling Equipment
Forming & Extruding Equipment
Grading & Sorting Equipment
Raw Material Preparation Equipment
Slicing, Dicing, Cutting & Shredding Equipment