Package Forming Equipment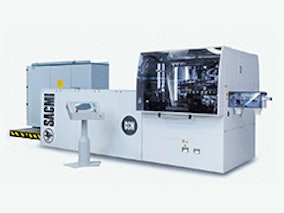 The Continuous Compression Molding Machine (CCM) from SACMI USA is designed for thermoforming beverage caps. Its hydraulic rotary presses are specially designed to produce thermoplastic products via compression. Through its continuous work cycle, plastic material is fed by a plasticization unit, cut into suitably sized pellets and then inserted inside the cavities. The CCM offers advantages to beverage industry end users such as higher productivity in a shorter cycle time due to lower extrusion temperature, allowing molds to cool caps faster. In addition, the system offers energy savings and consistent weight and size of caps. Other application for SACMI's CCM equipment includes the production of thermoplastic cups and lids.
See the Package Forming Equipment page on this company's website.
Types of Package Forming Equipment
Package Types:
Bottle or Jar