Sanitizing & Clean-in-Place (CIP)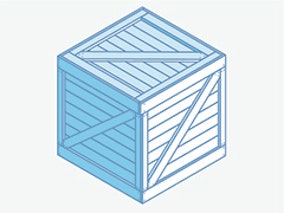 Sani-Matic's Clean-In-Place (CIP) automated systems clean the interior surfaces of food and beverage process pipes, processing vessels, tanks, spiral freezers, mixers, blenders, homogenizers, roasters and associated fittings, without disassembling the process. Sani-Matic CIP Systems are engineered to the specific plant application, layout and utility requirements for effective and efficient sanitary process equipment cleaning that thoroughly removes residue. Sani-Matic CIP Systems—from single- to multi-tank or dual operating—are sanitary and can be engineered to 3-A standards. Company also offers a full line of equipment and supporting sanitary components including clean-in-place (CIP) systems, clean-out-of-place (COP) parts washers, GMP cabinet washers, tunnel washers, boosted pressure systems, 3-A certified strainers & spray balls and more.
See the Sanitizing & Clean-in-Place (CIP) page on this company's website.
Types of Sanitizing & Clean-in-Place (CIP)
Mobile Cleaning
Tank Cleaning Equipment/Systems
Washers (Container, Pan, Parts)
Features:
Automatic

CIP

Dairy 3A

Entry-level/budget models available

IIoT ready

Skid-mounted

Washdown (wet)

Wet

Wet process