Food & Beverage Processing Equipment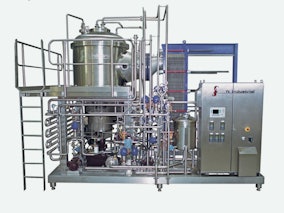 Scan America distributes distillation, extraction and evaporation equipment from Flavourtech for beverage processing applications including aroma recovery, thin film evaporators, and integrated extraction systems. In addition, Scan America supplies mixing and homogenizing systems from Symex for the manufacturing of liquid, pourable and semisolid emulsions and suspensions used in pharmaceutical production.
See the Food & Beverage Processing Equipment page on this company's website.
Types of Food & Beverage Processing Equipment
Evaporators & Distillation Equipment
Homogenizers
Tanks, Vessels & Kettles