Food & Beverage Processing Equipment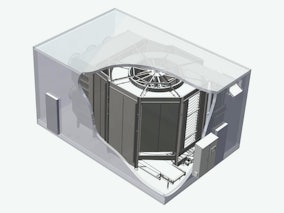 Scan America has been distributing processing equipment for the food, pet food, beverage and pharma/cosmetics industries for over 40 years. A broad range of equipment for cooking and pasteurization, freezing and thawing, grinding and pumping, aroma recovery and evaporation, mixing and homogenizing and more is available. Featured equipment includes Dantech's spiral freezers such as the Ultraflow® tunnel freezer, which uses the effective and fast principle of impingement airflow to freeze products at rapid speed. This equipment is targeted towards applications such as the IQF freezing of shrimp, fish, hamburger, poultry cuts, fragile products and products packaged in trays.
See the Food & Beverage Processing Equipment page on this company's website.
Types of Food & Beverage Processing Equipment
Chillers, Freezers & Cooling Equipment
Injectors & Vacuum Stuffers
Mixing & Blending Equipment