Pre-made Bag Loading & Sealing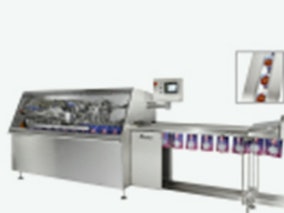 Schur®Star 2060-C bagging system for pre-made Schur®Star bags is designed to optimize the packing process and the finished package. Engineered to streamline filling conditions that make the packing process user-friendly whilst also ensuring filling capacities of 80 bags/min., Model 2060-C offers incredible short changeover times and very low waste levels, even when making frequent change overs. The 2060-C model is available for automated or manual filling.
See the Pre-made Bag Loading & Sealing page on this company's website.
Types of Pre-made Bag Loading & Sealing
Bag Loading, Filling & Sealing