Pre-made Bag Loading & Sealing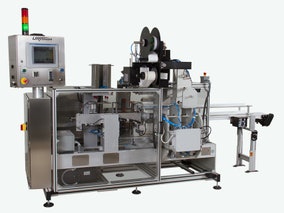 The automatic pouch and bag handling and sealing system from Sencorp White is engineered to efficiently and economically integrate pouch and bag filling, labeling, printing, and sealing. Designed to meet the demands of modern packaging, the unit accommodates most pouch and bag types and configurations and handles applications in dry good industries such as medical device, commercial seed, and snack food sectors.
See the Pre-made Bag Loading & Sealing page on this company's website.
Types of Pre-made Bag Loading & Sealing
Bag/Pouch Sealing Equipment
Features:
Quad-seal bags

Stand-up pouch

Tri-seal bags