Packaging Inspection Equipment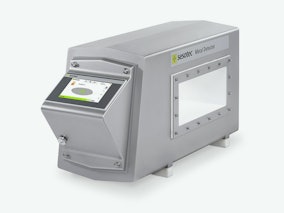 Sesotec offers X-ray inspection systems and metal detection systems for food processing and plastics manufacturing operations. Wide range of products includes inspection systems for contaminants in processing and packaging lines on conveyor lines, liquid and paste contaminant detectors, magnet systems for free-falling applications, liquid and paste contaminant detectors and many more. Tunnel metal detectors enclose a conveyor belt, while flat metal detectors are attached underneath conveyor belts or chutes. They detect metallic contaminants, regardless of the metal type and whether the contaminant is exposed or embedded in the product.
See the Packaging Inspection Equipment page on this company's website.
Types of Packaging Inspection Equipment
Metal Detectors
X-Ray Systems
Package Types:
Bag

Bottle or Jar

Cup, Bowl or Tub

Portion Pack Cup

Sleeve

Tray

Vacuum Skin Pack