Pre-made Bag Loading & Sealing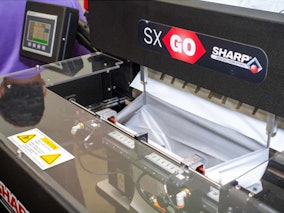 Schorr Packaging supplies bagging equipment from manufacturers including Sharp® Packaging System and Texwrap. Bagging systems can be set up quickly in a variety of bagging environments and use all-electric functionality to decrease maintenance needs. Some products use roll bagging systems with advanced technology to feed, open, load and seal up to 50 bags per minute.
See the Pre-made Bag Loading & Sealing page on this company's website.
Types of Pre-made Bag Loading & Sealing
Bag Closing Equipment
Bag Loading, Filling & Sealing
Bag/Pouch Sealing Equipment