Case Packing Equipment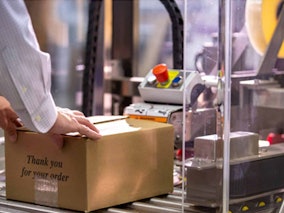 Shorr is a distributor of case packaging equipment such as case sealers from leading manufacturers like 3M, Wexxar/BEL, Interpack, Lantech and Combi. Case sealers are available as both semi-automated or fully automated systems, depending on the application.
See the Case Packing Equipment page on this company's website.
Types of Case Packing Equipment
Case or Tray Erect/Load/Seal (Integrated)
Case or Tray Erectors & Formers
Case or Tray Loaders
Case Sealers
Features:
Adhesive

Auto load

Automatic

Bliss

Bottom load

Case liners

Corrugated tray

Horizontal/End/Side Load

Manual load

Robotic loading

Semi-automatic

Stapling

Tape

Vertical/Top/drop load

Wraparound