Food Processing Equipment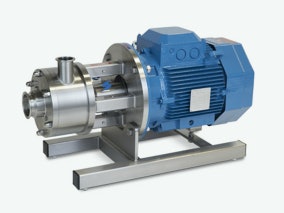 Silverson manufactures a wide range of inline mixers used in food applications including gums and thickeners, ingredients, meat and poultry and pet foods processing, as well as in the pharmaceutical, cosmetic and chemical industries. Silverson's High Viscosity (HV) In-Line Mixers offer exceptional flow rates and the ability to process higher viscosity products. Silverson inline mixers use a unique and innovative "pumping rotor" design that substantially increases the mixer's capacity when compared to standard inline mixers, eliminating the need for an additional feed pump when processing higher viscosity products.
See the Food Processing Equipment page on this company's website.
Types of Food Processing Equipment
Mixing & Blending Equipment
Features:
Hygienic (low-moisture)

Washdown (wet)

Wet