Controls, Software & Components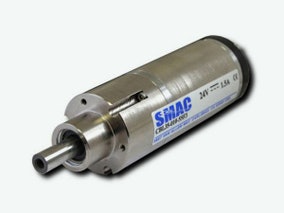 SMAC offers motors, controllers and I/O, and actuators, with special designs for packaging equipment OEMs and end users in mind. Programmable linear actuators are used for such applications as ejecting, diverting and multi-lane sorting; capping; sealing, cutting and labeling; cutting; dosing; and leak testing. With a lower price due to 30% fewer parts and cylindrical form, these actuators fit applications where air cylinders can't provide the speed, reliability, controllability, and longevity necessary to meet customers' productivity goals, changeover needs, and cost reduction requirements. SMAC also offers a wide range of motors, controllers, and related controls.
See the Controls, Software & Components page on this company's website.
Types of Controls, Software & Components
Controllers & I/O
Instrumentation, Sensors & Actuators
Motors, Encoders & Gearboxes